Heading to work onsite? Check the Lab COVID status and guidance:
– Detailed COVID-19 Information and a FAQ on the response to COVID-19.
– Up-to-date information on the status of Berkeley Lab.
Specific resources that Biosciences personnel may find the most helpful are highlighted below:
Tech-related Resources & Tips
Telework@Berkeley Lab contains links to many Information Technology (IT) Department resources for people who are working from home full or part-time.
Do you have a quick question about Zoom or need advice about using Google Drive or Chat? IT has a Lab-wide live chat for IT support including in-depth 1:1 support if needed. IT Support Chat supplements the regular IT help desk support, which is available at help.lbl.gov.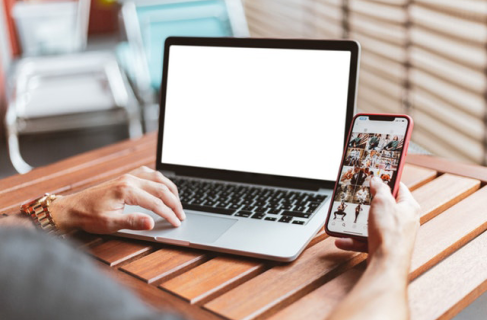 Software Use When Teleworking
If you need software while you're teleworking, the Laboratory has resources to assist you. You can learn more about how to download software, the different license types, and the process for requesting new software. More information.
Zoom Training
Need to master Zoom for telework? Zoom is offering interactive training webinars four times per day, with live Q&A, as well as recorded sessions. Learn the fundamentals you'll need to enable remote meetings, presentations, and social breaks, and learn more about Zoom. For a little fun, change your background in Zoom to have a tropical beach or the Golden Gate bridge behind you rather than a blank wall or cluttered bookshelf. Download the Zoom app, go to Preferences >Virtual Background and upload a photo or choose one provided. More info and downloadable custom Berkeley Lab Zoom backgrounds are here! We also have Biosciences Zoom backgrounds on the Logos and Templates page.
Don't Be a Victim of Zoom Bombing
Many of us are now on Zoom, and people from outside our organization may be able to join our meetings. Zoom Bombing, as it is known, is when someone who is not invited obtains your Zoom meeting info and joins the call with the intent to disrupt it. Learn more about this trend and how you can protect your meetings.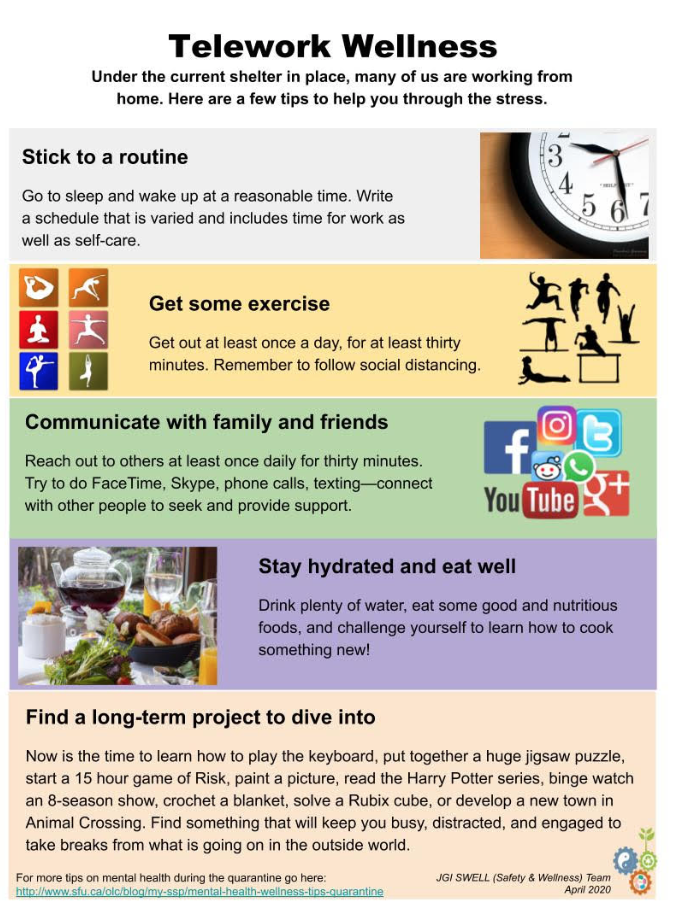 ​
Berkeley Lab Collaboration Tools
With a mix of onsite and distributed workers, we need to make sure that "team science," so core to our Lab's DNA, is nurtured during these unusual times. Collaboration tools can help nurture the formal and informal relationships that make Berkeley Lab work. Learn more at https://worktogether.lbl.gov/ and, of course, feel free to reach out for advice or to share your ideas at collaborate@lbl.gov.
How to Run Inclusive & Effective Virtual Meetings
How do you create an environment that encourages diversity of opinion and participation from all attendees when participants are not in the same room? Virtual meetings may be novel for some participants, so reviewing what is expected, setting guidelines, and making everyone feel welcome will close the virtual distance between all participants. Guidelines are available here. Looking for more resources? Check out the Diversity, Equity, and Inclusion Office website and this Cornell ILR Executive Education webinar, "Leading Remote Teams: Navigating the COVID-19 Crisis."
VPN Access
Some Lab applications and sites require Virtual Private Network or VPN for offsite access. Learn more about when you need VPN, how to use it, and where to download the software.
Voicemail Access
Access your voice messages via the Remote Access line at 510-486-7100. You can also request that voicemail messages from your office phone be sent to your email as audio files. Read more.
Ergonomics
Be sure to visit this page set up by the Ergo team with resources specific to teleworking. If you are experiencing discomfort, stop work and talk to your supervisor and EHS Ergonomics at ergo@lbl.gov.
Watch the replay of Ergo@home (a Zoom session that was held on March 24, 2020). The Lab's ergo specialist Melanie Alexandre talks about how to best set up your home workspace and how to order any needed ergonomic equipment. Hear participant questions and see what creative solutions Alexandre has in order to provide the best set-up for your home workspace.
RSIGuard
This desktop ergonomic software solution reduces the impact of repetitive strain injuries (RSI) using Windows or Apple Computers. It is recommended by Berkeley Lab Environment & Health Services ergonomics specialists and is free to Lab employees. The software provides an automatic break reminder and suggested stretch exercises. Download.
Procurement and Purchasing
Follow the Lab guidance on how to acquire peripherals, computers, and ergonomic accessories to allow Procurement to meet your remote working needs efficiently. See this site for current purchasing guidance. If you have any questions, please contact the Procurement Help Desk at procurementhelp@lbl.gov or (510) 486-6400.
Human Resources
Find out the latest on The Way We Work website, including resources and tools.
The HR website has been updated to include a COVID-19 HR resource area including the new Paid Administrative Leave policy (as of 7/1/21), HR FAQs, and resources.
Refer to the HR Shared Services Visa and Immigration Services page to find out how COVID-19 is impacting visas and immigration.
Health Corner
For those seeking assistance in dealing with anxiety and stress, the Lab's Employee Assistance Program offers a number of solutions. The IDEA office has launched Healthy & Well at LBNL with resources to address and maintain physical, emotional, financial, and other types of well-being.
Wellness in the New Normal
The All Access Employee Resource Group presents "Wellness in the New Normal." Connect with fellow Berkeley Lab colleagues and join in on short facilitated discussions once every two weeks to share tips on being well throughout this challenging time. The sessions will be roughly 30 minutes each, during the lunch hour every other Tuesday. See the DEI Calendar or the Lab Calendar for the Zoom link and other details.
Virtual Yoga Classes with the LBNL Yoga Club
Try virtual yoga to stay well during shelter-in-place. Free classes are offered on Tuesdays (for beginners) and Wednesdays (intermediate level) at noon, both with Wes Bethel. Other classes are available for a modest fee. Visit the LBNL Yoga Club website for more information.
Meditation Mondays & Fridays
The Lab's Mindfulness Meditation Group will hold meditation sessions on Zoom every Monday at noon and Friday at 11 am. Use this mid-day break to focus, breathe, and learn something new. More info.