Agile BioFoundry
The U.S. Department of Energy's Bioenergy Technologies Office (BETO) has established the Agile BioFoundry (ABF), a consortium of nine Energy Department national laboratories dedicated to advancing biomanufacturing. These partners will work together to standardize and streamline the entire biomanufacturing pipeline to solve challenges in biofuel and bioproduct development and dissemination. Lawrence Berkeley National Laboratory is leading the consortium, working with the following partners: The Ames Laboratory; Argonne, Idaho, Los Alamos, Oak Ridge, Sandia, and Pacific Northwest National Laboratories; and the National Renewable Energy Laboratory. Development of the ABF is part of BETO's Conversion Research and Development Program, which funds projects to develop technologies for converting biomass feedstocks into high quality biofuels and bioproducts.
The EcoFAB initiative will create a new center for world-class ecological research. EcoFAB will involve close collaborations with researchers at the DOE Joint Genome Institute and in the Earth and Environmental Sciences Area. A cross-functional team of biologists, geologists, and ecologists from Berkeley Lab will provide critical new insights into ecosystem processes through the creation of controlled model ecosystems in which microorganisms and host responses can be monitored in response to additional or changing variables. Read more in the EcoFAB workshop report.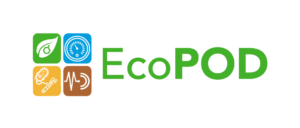 EcoPOD
EcoPODs are enclosed environments of several meters cubed that allow direct and intensive monitoring and manipulation of replicated plant-soil-microbe-atmosphere interactions over the complete plant life cycle. These "pilot-scale" ecosystems are designed to bridge the gap between small, lab-scale experiments that are not large enough to mimic the environment and field-scale experiments that cannot be carefully controlled. The goal is to develop cross-disciplinary partnerships that will use the EcoPODs to develop testable ecosystem models in topics that include carbon cycling and secure biosystems design.
Integrative Bioengineering at Berkeley Lab
https://biosciences.lbl.gov/about-us/integrative-bioengineering-at-berkeley-lab 
Integrative Bioengineering at Berkeley Lab focuses on processes for renewable energy generation, biomanufacturing of molecules that do not depend on fossil-fuel inputs, engineered microbiomes that promote plant growth and reduce dependence on chemical inputs, and applications that protect the environment for future generations. Additional applications include new antibiotic discovery, and development of new food and feed technologies. Industry partner project requirements — from early-stage discovery to commercialization — can be accomplished through the Integrative Bioengineering at Berkeley Lab platform.