Following an international search, Berkeley Lab Director Mike Witherell has appointed Paul Adams to the position of Associate Lab Director (ALD) for Biosciences. Adams has been serving as the interim ALD for the Biosciences Area since 2021, taking over for Mary Maxon, who is now with Schmidt Futures.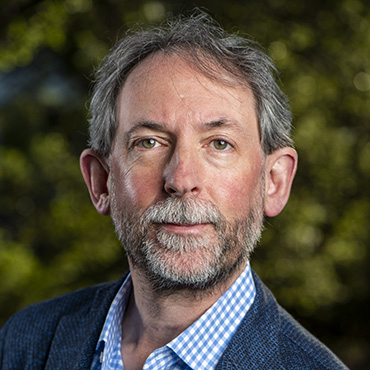 Adams received both his BS in biological sciences and PhD in biochemistry from the University of Edinburgh. In 1999, fresh from his research at Yale University, Adams joined the Lab as a staff scientist to develop new software for macromolecular crystallography. He was promoted to senior scientist in 2005 and held several leadership positions in what was the Physical Biosciences Division, including Deputy Division Director and Head of the Berkeley Center for Structural Biology at the Advanced Light Source (ALS). During the Biosciences Area reorganization in 2015, Adams facilitated the creation of the Molecular Biophysics and Integrated Bioimaging (MBIB) Division and continued to serve as its Director for six years.
Adams is the Vice President for Technology at the Joint BioEnergy Institute (JBEI) and Laboratory Research Manager for the ENIGMA (Ecosystems and Networks Integrated with Genes and Molecular Assemblies) Scientific Focus Area (SFA). He also leads a multi-institutional program that develops the Phenix software suite, which he established when he first joined the Lab and is used by structural biologists around the world to solve macromolecular structures.
Over the past two decades, Adams has played an important role in helping shape Biosciences' structural biology programs at the ALS, and promoting Berkeley Lab's leadership in structural biology nationally and internationally. With his strengths in biology and computing, Adams will continue to advance the Area's vision and encourage greater integration with the computing sciences. He will also promote IDEA principles, foster new growth in science and operations activities, and broaden outreach to institutions serving groups that are underrepresented in STEM.