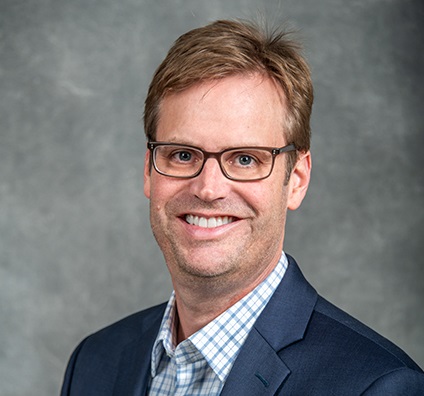 Todd Pray, Program Head of the Advanced Biofuels & Bioproducts Process Development Unit (ABPDU), has accepted the position of Head of Berkeley Lab's Strategic Partnership Office effective March 1, 2019.
Since 2014, Pray has led the ABPDU, which was established by the Department of Energy's (DOE) Bioenergy Technologies Office (BETO) to assist in the development of the bioeconomy.
During his time as the ABPDU head, Pray oversaw the development and implementation of over 40 Cooperative Research and Development Agreements (CRADA) and Strategic Partnership Projects (SPP) with industry, national laboratory and university partners. Prior to joining the ABPDU, Pray spent 14 years in the private sector, first researching therapeutic pharmaceuticals, followed by work in renewable chemical and fuel commercialization using a synthetic biology technology platform.
Deepti Tanjore, who is a research scientist at the ABPDU and has been a Principal Investigator on several BETO- and industry-sponsored projects, will serve as interim program head while a nationwide search for a permanent program head is conducted.
The Biosciences Area wishes Pray all the best in this new endeavor and is appreciative of Tanjori's leadership during this transitional period.