Several Berkeley Lab scientists will present talks at the 72nd annual meeting of the American Association for the Advancement of Science (AAAS), the world's largest general scientific society, to be held February 15 through 19 in Austin, Texas. Among them are four representing the Biosciences Area.
In a talk entitled Future Biotechnology Products: What's Coming Down the Pike?, Associate Laboratory Director for Biosciences Mary Maxon will describe examples of types of emerging biotechnology products—some familiar and some completely novel—that are likely to be developed in the next 5 to 10 years, and discuss how these products may influence people's thinking about commodities currently on the market. For example: What is beef or milk if it comes from a laboratory, rather than a cow? Maxon's talk is part of a panel on Future Products of Biotechnology and Needs for Risk Analysis Science, organized by Kara Laney of the National Academies of Sciences, Engineering, and Medicine.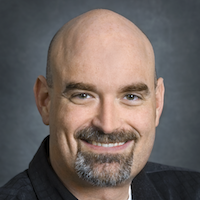 Biological Systems and Engineering (BSE) Division Director Blake Simmons will give a talk entitled Driving the Future: Discovery and Development of Advanced Bioenergy addressing the roadblocks—primarily associated with affordability and scalability—hampering the development of processes for transforming diverse non-food feedstocks into biofuels and bioproducts. Simmons, who also serves as Chief Scientific and Technology Officer and Vice President of the Deconstruction Division at the Joint BioEnergy Institute (JBEI), will highlight research efforts underway at JBEI, including recent advances in bioenergy crops, biomass deconstruction, metabolic engineering, and synthetic biology.
As part of a session on Constructing Plant Microbiomes to Improve Reproducibility of Experiments, co-organized by Trent Northen, a senior scientist in Environmental Genomics and Systems Biology (EGSB), Susannah Tringe, Deputy for User Programs at the Joint Genome Institute (JGI)
and an EGSB affiliate, will give a talk entitled Sequence-Based Approaches to Plant Microbiomes. Tringe will describe model laboratory ecosystems that enable hypothesis-driven investigations of diverse microbial communities in different plant compartments (rhizosphere, endosphere, leaf surfaces) and how their associations with host plants are influenced by the soil, surrounding environment, and host genotype.
For a complete list of Berkeley Lab speakers, see this media advisory.